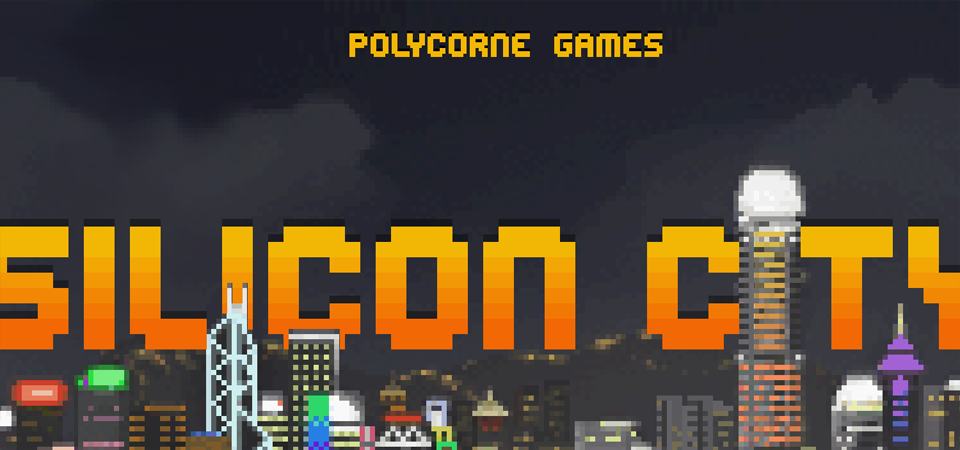 Silicon City
More than a dozen new buildings come into play
---

Polycorne is proud to announce the release of the new version of Silicon City, 0.36.
3 more versions before the release of the game. This is the most important update since the beginning of the development of the game, where all the balancing has been defined and redesigned to link the buildings and the citizens.

A new city evolution system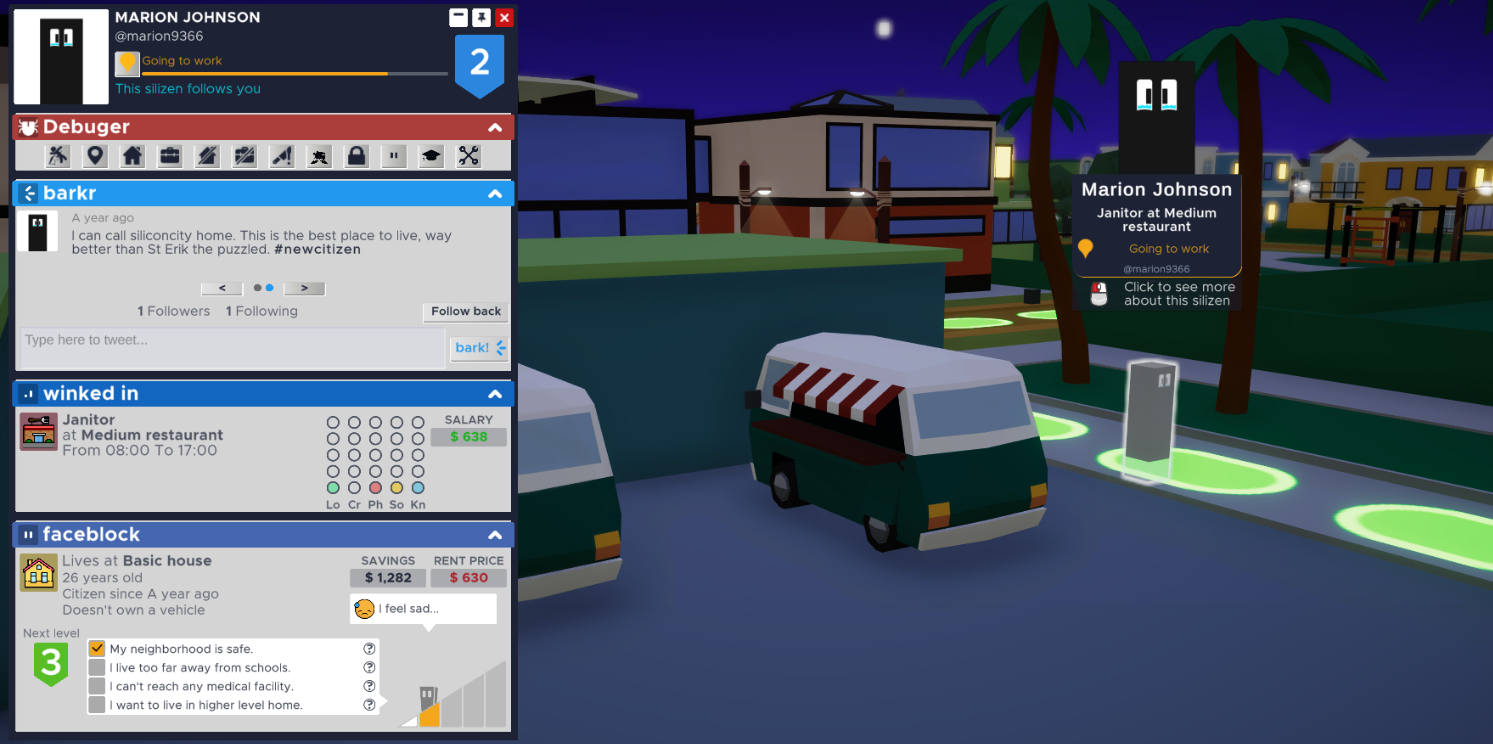 Citizens show what they need to evolve within the city.
We have worked to make the understanding of the daily life of silizens more accessible. The citizen's descriptive sheet is now adorned with 3 tabs that correspond to the activity, skills and needs of the citizen.
It is by following these indicators of need that the mayor will be able to make his citizens happy. When they see their needs met, they can access the next level and bring in more money.
This increase in revenue is crucial for the mayor to improve the city's infrastructure.
The arrival of cultural buildings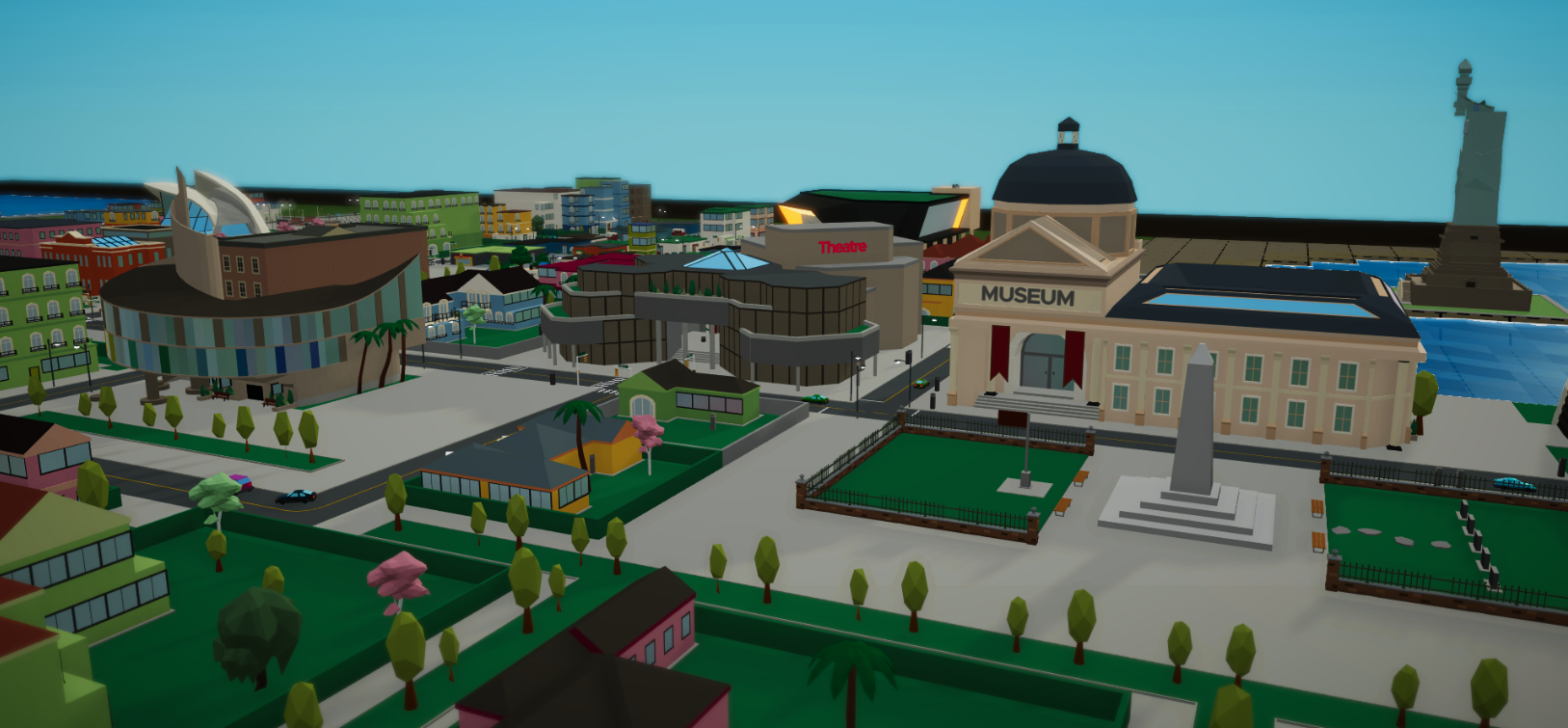 Your citizens eager for culture and art and wish to attend shows or exhibitions. We have put at your disposal a panel of cultural buildings. They will also radiate on the attractiveness of the city.
Polycorne news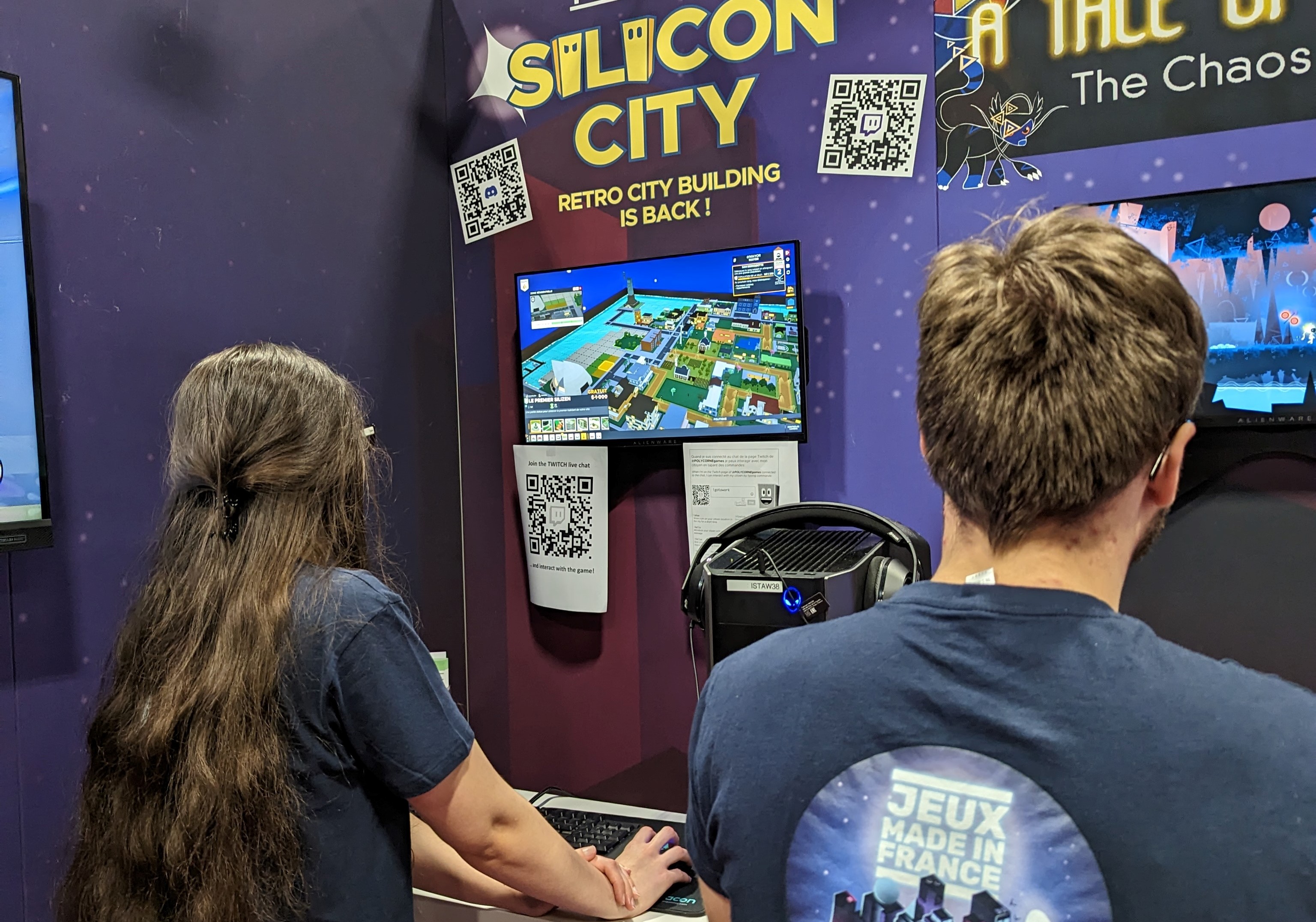 We were at Paris Games Week.
We had the chance to participate to the PGW 2022 by putting Silicon City in free access during the whole event. A few hundred players had the opportunity to test the game and give us feedback. Some of this feedback has already been integrated into the game through versions 0.36.2 and 0.36.3.
What's next
We are working on the last major feature of the game: the elections. We will release a BETA version soon for those who want to test this system before time.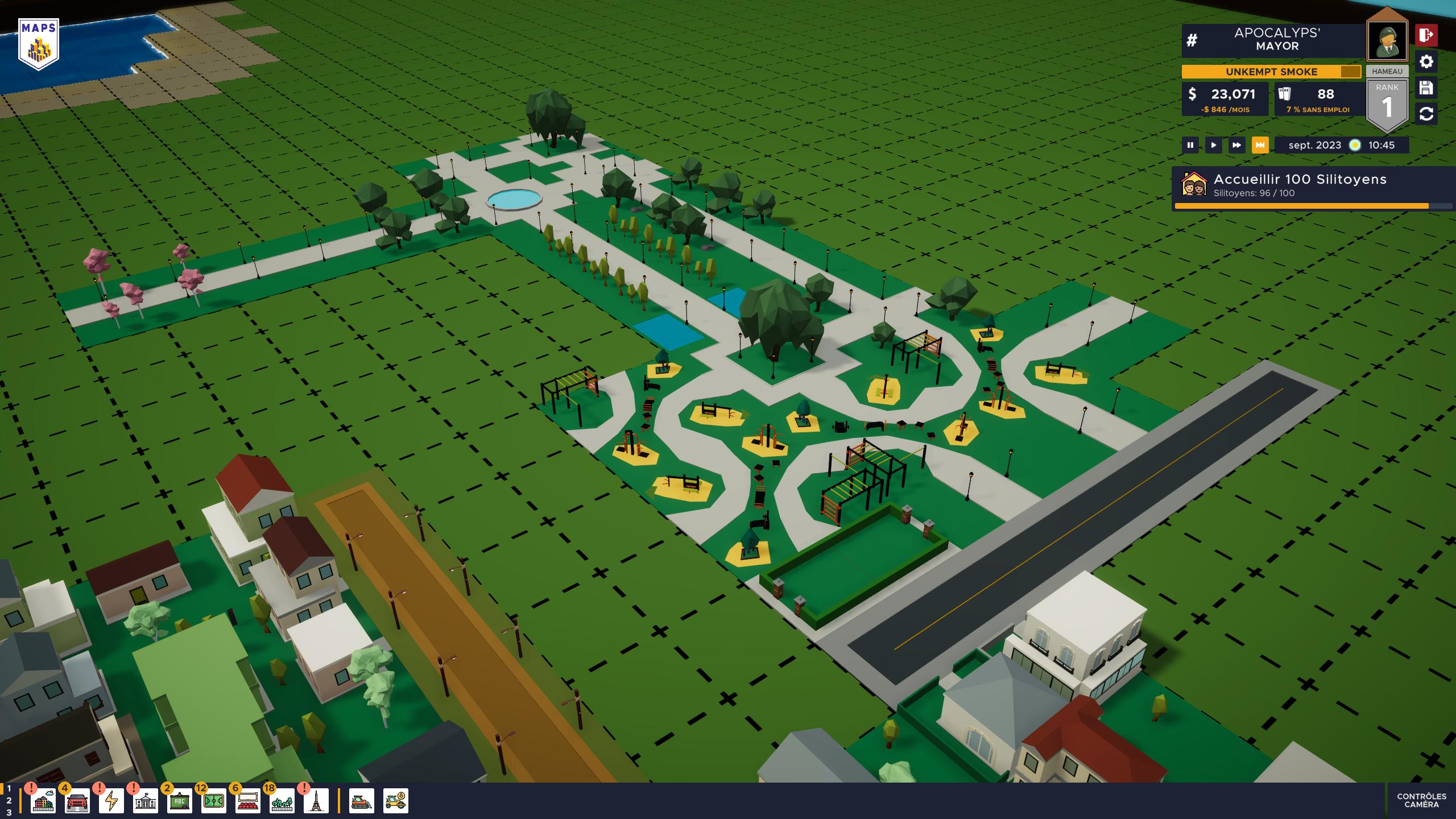 Patch content

NEW: The new needs and moods system is available. Buildings provide 7 types of needs (Health, Security, Education, Shopping, Culture, Social interaction and Sport). Some are provided around the buildings, other are provided when the silizen visit the building.
NEW: Silizen now require more attention. They have needs that evolve with the level of the city. This mean that your challenge will be higher with bigger cities. Click on their profil to discover their new skills and needs.
NEW: You now start with dirt roads instead of tar roads. They are cheaper but you cannot build bridge and the car speed limit is lower. Tar roads are unlocked with city level 2.
NEW: New buildings are available ! Elementary school, theater, concert hall, E-sport stadium and a lot of new parks and statues. Discover them in the tool bar.
NEW: Missions in classic mode have been totally rewritten (thanks to Aurel). They now fit with the new features.
NEW: The game main toolbar shows new icons and 3 different sorting: by needs, by size and by skills. You can switch between them by clicking on the figures 1, 2 and 3 at the bottom left of the screen.
NEW: New monuments are available for your city ! The first silizens, In memory, Liberty and much more !
NEW: The city is enlighted ! Buildings windows shine at night, street lamps can be placed and turned on as well.
NEW: Silizens now follow path along few buildings models. They walk on path and avoid fountain or walls. More buildings will be converted to this system step by step.
NEW: We added custom cursors in the game. They will give you more tips about the action you're going to do if you click !
NEW: New leaderboard are available for you to show your mayor skills. The GDP (Gross Domestic Product) is a calculation of several city data (% of employment and silizen skillset). It reflect your level of mastering of the game :)
NEW: Missons in classic guide you through more steps than ever.
FIX: The number of blocks built is not reset correctly, which causes errors in the process of unlocking Steam achievements.
FIX: A silizen who wants to take his car can collide with a silizen who wants to leave his car. Traffic is sometimes blocked because of this.
FIX: Flames and smoke appear at square 0;0 when a fire starts.
FIX: Improved performance in data visualization mode.
FIX: Trees are missing on a specific forest block.
FIX: Ocean glitch at map border has been fixed
FIX: Budget calculation fixes
FIX: Citizen do not glow with no reason
FIX: cars did not stop at traffic light (bug introduced in 0.36.1)
FIX: farm water tank were magenta sometime
FIX: Performance improvement
UPDATE: A delay has been introduced before automatic mission complete. This way you'll no longer build something by mistake on a mission complete.
UPDATE: Educational building moved to public service category
UPDATE: Citizen's flat circle can be selected in flat viewmap mode
UPDATE: Babies and kids don't pop as tourists. They can only appear if 2 citizens goes to the hospital and generate a child
UPDATE: Faceblock indications fits the 3 state viewmap legend (happy, neutral, unhappy)
UPDATE: Cost of residential area have been decreased from 200$ to 150$
UPDATE: The building menu now have stunning miniature of the blocks you will be able to build
UPDATE: A new satisfying builing effect have been added
UPDATE: Industrial blocks have been improved with chimney, industrial style and smoke
UPDATE: Farms blocks have been improved with barns, fences and tractors
UPDATE: You can launch fireworks from the building panel (if the building allows it)
UPDATE: You can disable the overview camera in building panels to improve the performance on small PCs
UPDATE: We added funs building statistics as "number of fire extinguished" or "number of menue served". You can see them inside building panels.
UPDATE: Silizens now stay a bit when they have things to do (sport, buy things, eat at restaurants, ...) instead of hop in and out
UPDATE: More viewmaps are available and selectable in the viewmap menu (fire safety, health, shopping, education, ...)
UPDATE: Silizens tweet when they improve their skills
UPDATE: Some UI elements in panels can now be collapsed for better readability
UPDATE: Misc. graphics improvment. Such as flashing lights on vehicles, new ballon shapes, reflection in windows, ...
UPDATE: A delay has been introduced before automatic mission complete. This way you'll no longer build something by mistake on a mission complete.
UPDATE: Educational building moved to public service category
UPDATE: Citizen's flat circle can be selected in flat viewmap mode
UPDATE: Babies and kids don't pop as tourists. They can only appear if 2 citizens goes to the hospital and generate a child
UPDATE: Faceblock indications fits the 3 state viewmap legend (happy, neutral, unhappy)
UPDATE: Cost of residential area have been decreased from 200$ to 150$

Known issues

KI: When a gifted building is destroyed, it is not possible to build it back
KI: Industries do not have the correct models
KI: Some viewmaps are visible but are not used yet

Files
silicon-city-ea-windows.zip
327 MB
Version 0.36.3.4
24 days ago
silicon-city-ea-linux.zip
360 MB
Version 0.36.3.4
24 days ago
silicon-city-ea-osx.zip
328 MB
Version 0.36.3.4
24 days ago